Conversione MPG in FLV: Come convertire MPG in FLV?

Questa guida mostra come è possibile convertire MPG file in FLV file con un eccellente MPG to FLV Converter - ImTOO FLV Converter.
Cosa può fare ImTOO FLV Converter per te:
Converte AVI, MPEG, WMV, DivX, MP4, H.264/AVC, AVCHD, MKV, RM, MOV, XviD, 3GP, etc. to FLV videos
Converte FLV to AVI, MPEG, WMV, 3GP, MOV, RM, DivX, XviD, etc. videos
Converte MP3, MP2, WMA, M4A, AAC, AC3, OGG, APE, CUE e audio CD to FLV
Per maggioi infomazioni su ImTOO FLV Converter, visita la pagina: ImTOO FLV Converter
Se possiedi un MAC, alloa prova il programma Video Converter per Mac.
Guida passo dopo passo: Come convertire MPG in FLV con ImTOO FLV Converter
Passo 1: Carica MPG files.
Clicca "Add File" oppure "File > Add File" per caricare MPG files.
Passo 2: Impostazioni di Output.
Scegli il file, clicca sul menu a tendina "Profile" per selezionare il formato "FLV - Flash Video Fomat (*.flv) come formato di uscita.
Clicca "Browse..."per impostare la cartella in cui sarà salvato il tuo FLV files.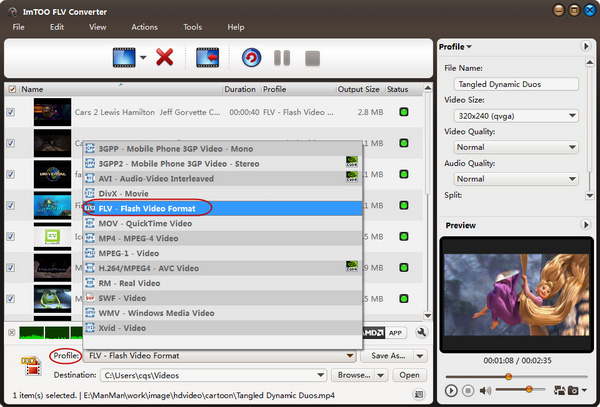 Passo 3: Conversione MPG to FLV.
Clicca su "Convert" per effettuare la conversione MPG in FLV.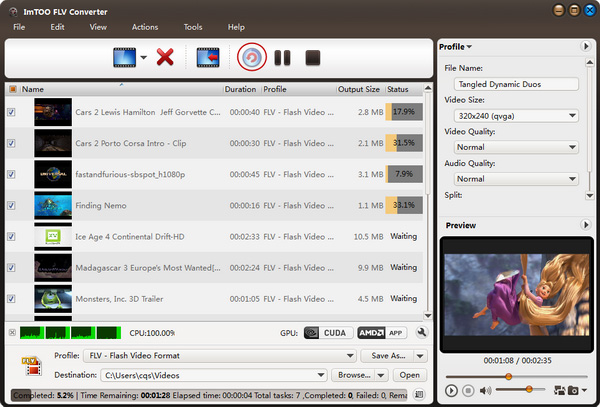 Ok, fatto.